The World's First Fully
Recyclable PCB Substrate.
Jiva has developed a fully recyclable and biodegradable PCB substrate – Soluboard®.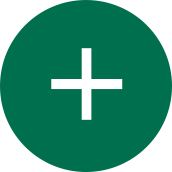 play video
The Summary.
18 billion square metres of PCBs are manufactured every year and the rising value of the precious metals within PCBs means that efficient recycling is a necessity.
The organic structure of Soluboard® means the non-toxic ingredients delaminate in hot water. This allows the electronic components to be removed efficiently for re-processing.
Founded in September 2017, Jiva secured a pre-seed investment from the Royal College of Art and Venrex Investment Management LLP and was accepted into the InnovationRCA incubator.
Jiva has raised over £1 million in funding with operations based in Waterlooville, Hampshire.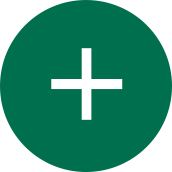 explore linkedin
+
The Problem.
On a global scale, it is estimated that over 50 million tonnes of Waste Electrical and Electronic Equipment (WEEE) is produced every year. (source: WEF)
This number shows no sign of decreasing and the UK alone contributes an average of 2 million tonnes to the fastest growing waste stream every year. (source: HSE)
The current substrate used in the PCB industry is constructed from epoxy resin and fibreglass; the only commercial method of processing waste PCBs involves shredding and incinerating them to extract the precious metals within. This inefficient process is very energy intensive and results in a substantial loss of value of any precious metals recovered.
-
The time that this recycling process would take combined with the minimal financial gain means that PCBs are very often not even removed from products by waste handlers; this results in the precious metals within the PCBs not being recovered as the waste metals that are easier to process are prioritised.
Large amounts of electronic waste end up in developing countries every year. It is estimated that only 17.4% of European e-waste is properly tracked for collection and recycling, (source: UNU) resulting in over 17,500 shipping containers of e-waste being exported out of Europe every year. (source: BAN)
+
The Solution.
Patent protected, Soluboard® is an alternative to the market leading material used within the PCB industry: FR-4. Soluboard® is a fully-biodegradable material that is able to rival the outdated fibreglass and epoxy alternative.
The primary ingredient in Soluboard® is a natural fibre with a much smaller carbon footprint than the alternative glass-based fibres. The multilayer bio-composite structure of Soluboard® will meet the mechanical and electrical requirements of most sectors within the electronics industry.
The organic structure of Soluboard® means the non-toxic ingredients delaminate when immersed into hot water. This allows the organic fibres to be composted the water to be disposed of using standard waste water systems and the electronic components to be recycled.
-
By introducing a water-based recycling process, carbon emissions will be greatly reduced and the recycling industry would see higher yields of precious metal recovery if Soluboard® became widely adopted.
It has been estimated that 10.5kg of carbon per square metre of Soluboard® PCB would be saved in comparison with an FR-4 PCB – this would suggest a 60% reduction in a carbon footprint if Soluboard® was successfully integrated into a PCB supply chain.
Soluboard® would have the most significant impact if integrated into the supply chain of customers who already offer take-back schemes or operate within the circular economy. This will therefore allow the manufacturers of the products to sell their old products to electronic waste handlers at a higher price and therefore subsidise the costs of WEEE disposal.